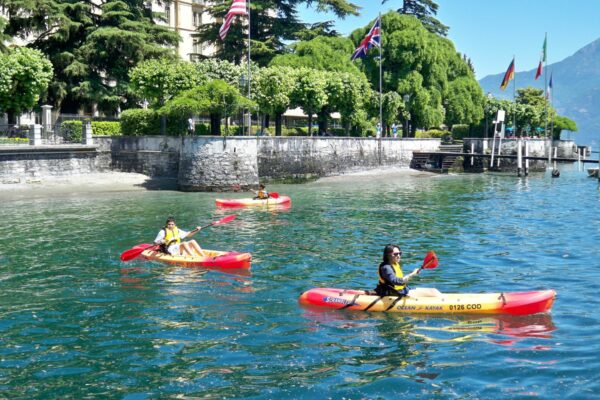 AC Boat
(Kayak rental) Seasonal Opening
Our single sit-on-top "Ocean Scrambler are suitable for 1 person and they are very stable and easy to paddle.
Our double sit-on-top "Tobago" kayaks are suitable for 2 adults or 2 adults and 1 child (max 5 Years old).
The kayaks are suitable for all users; experts but also beginners without previous experience could enjoy onboard our kayaks.
With a small strain, you will see directly from the water wonderful villas, fabulous patches of rocks and you can see beaches or other areas otherwise impossible to reach from the streets.
We advise visiting the "Beaurivage" beaches in Griante with the typical tower on the water or the marina and "La Gaeta" castle in Nobiallo.
OPENING HOURS: daily from June to September 9am/4:30pm
Lungolago, Viale Benedetto Castelli, 22017 Menaggio CO, Italia
+39 3459010694